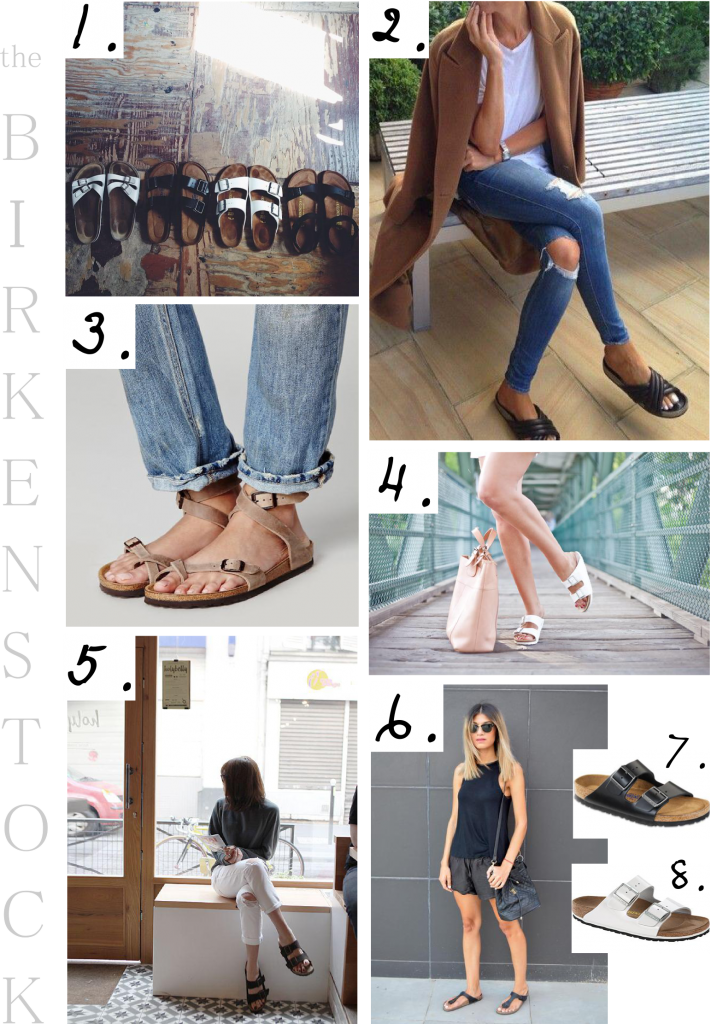 It all started with
Pinterest
, as doesn't everything these days, right? I started noticing how birkenstocks had been floating in the pool of "come-back" treads and I kind of liked it. It only took me a couple awesome (
this
and
this
) outfits to convince me that these shoes... were amazing. Then the love sort of became an obsession after my "European" sister,
Mary
, got a pair and talked about how comfortable they were and how cheap they were... in Germany. (She's living over there for a year) So I made up my mind, I was going to send money over with my mom when she goes this month and have her bring back
a pair of european birkenstocks!
I'm pretty thrilled about this plan...
I feel like there are only two kinds of people when it comes to birkenstocks; you can either absolutely adore them or you can think that they are for hippies... I think by now you should know what kind of "birk" person I am, but I'm curious, which are you? For me, I love them because their style is so clean and simplistic, you can get them in leather (!!!), and because they are known to be one of the most comfortable pairs of shoes... ever.
And!
they have so many styles to choose from! That's right, they have more than the traditional two-strapped sandal! So even if you don't absolutely love the most classic two-strapped birkenstock, they have some wonderful other options. Here are a few of my favorite other styles they offer,
these
,
these
, and
these
.
Now I have a question for all of you out there... Which color should I get? I am drawn to their beautiful neutral colors, but which neutral color? I've narrowed it down to black or white (7 and 8, pictured above). Black is very predominate over white when it comes to my clothing, but I love the statement the white pair makes. But does it make to much of a statement? Decisions, decisions... Right now I'm leaning towards the black pair, but would love it if you would give me your two cents!
P.S. Even
Jcrew
is welcoming back the Birkenstock!
1
.
2
.
3
.
4
.
5
.
6
.
7
.
8
.